The Nail Lady
Nail Services / Press On Nails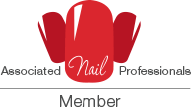 MOBILE POLICIES
* By appointment only, subject to availability
* Cash Preferred, credit cards will have a 10% charge added to total of services.NO CHECKS
* The Nail Lady ( Sue Lafferty) does not diagnose, treat or offer a medical opinion. We highly recommend you seek evaluation and treatment from a qualified and licensed medical personnel who can diagnose and treat your condition.
* We are only able to do cosmetic services on normal, intact, non-contagious, healthy skin and nails. It is beyond our scope of practice to perform any surgical services such as remove an ingrown nail or callous.
* Manicures serviced are dry manicures. Dry manicures are advantageous to your nails because if you use polish, the polish lasts longer, less chipping of polish, reduces cuticle issues, reduces chance of infection.
PRICING FOR MOBILE SERVICES
(only The Naked Nail Treatments
are available for mobile services)
Base Location: Umass Dartmouth
Up to 5 miles from base location: Regular mobile pricing
6-10 miles from base location: Add $8.00
11-15 miles from base location: Add $12.00
CREDENTIALS
MA Cosmetology lic# 1108207
MA Manicurist lic# 3005519
MA Cosmetology Instructor lic # 4005941
RI Manicurist lic# MAN4151
ANT Advanced Nail Technician
MNT Medical Nail Technician
CCPMA Certified Clinical Podiatric Medical Assistant
ACMFCE American College of Medical Foot Care and Esthetics

Restrictions May Apply